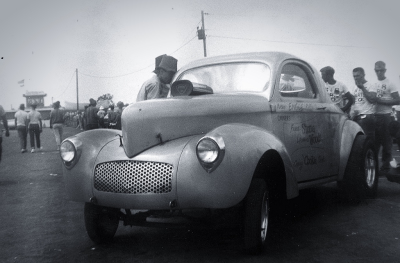 Stone, Woods & Cook A/GS Willys at New York National, 1966. Photographer unknown
Center Moriches, Long Island
New York National Speedway, 1960s
i raced at National Speedway in the '60s. I ran a '63 Ford AA/SS. I came all the way from Edison, New Jersey, and won many times.
John Mikosz
Dunkirk
Dunkirk Airport Drag Strip, 1960
In 1960, I won the Spring Nationals in E Stock Automatic with a 1950 Oldsmobile. 78 MPH, 17 seconds ET.
Gerry Gismondi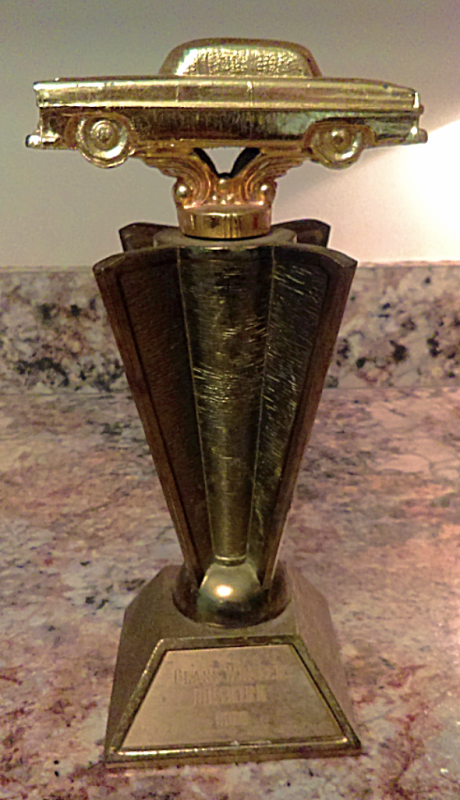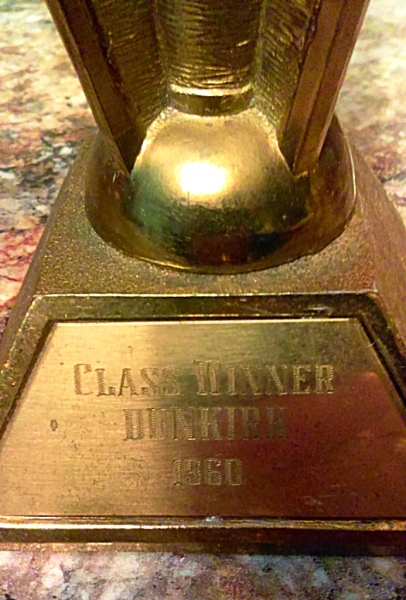 E/SA class winner trophy won by Gerry Gismondi in his 1950 Oldsmobile, Dunkirk Airport Drag Strip, 1960. Courtesy of Gerry Gismondi

Long Island
Islip Speedway Drag Strip, 1962-64
I raced Islip from 1962-1964. A 1962 Honduras Maroon, 380 hp, 409 Chevy Impala station wagon. I ran A-Stock the first year, then they switched classes around and we ended up running C-Stock. Held the C-Stock class record until the Speedway closed. We never lost at Islip and other tracks. I also won Stock Eliminator twice. Great car, great fun. Something I'll never forget. Raced every Friday & Sunday.
Michael Mattera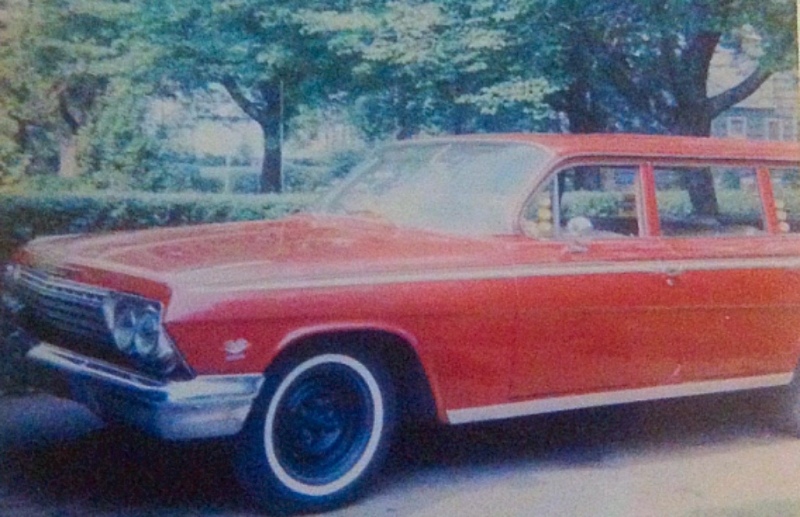 Michael Mattera's 1962 Chevy Impala wagon. Courtesy of Michael Mattera

Niagara Falls
In 1962, my deceased buddy, Mike Sawyer, dragged his '38 channeled Ford coach with a 283 against "Deuces Wild" from Detroit at Niagara dragstrip. I believe it was called Hammans (sounded like that). It was the summer of 1962. We came over from Ontario, Canada. They kicked our assess! Saw Don Prudhomme that day blow up a rail dragster. Great times!
Bob Brockman
In 1965 I beat 442's and GTO's for a trophy winner with my 1965 Corvette. In 1988 I received a call from a professor at UCLA who was writing an article for the Corvette Magazine on how to trace ownership of a Corvette to the original owner. Turns out he owned my 1965 Corvette. I sent him the trophy for which he was very thankful.
Gerry Gismondi
Wingdale
In 1962 on Mother's Day I raced my street-driven '61 409x409 Impala. I won A/S.
Albert Schaut
Dover Drag Strip, 1962-65
I volunteered at Westchester Automotive, from 1962-65. John [he was eccentric] & Joe [he was placid] were the owners. They ran a B/G, '40 Chevy called "Big Troubles." They ran mainly at Dover Drag Strip in New York.
Jim Scott-Monck